Graduate Studies in Chemical Biology at Yale
Yale University's Graduate Studies at the Chemistry/Biology Interface (CBI) builds on strong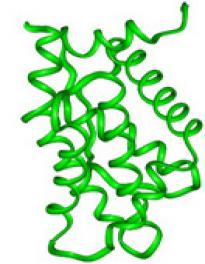 research programs in organic, bioorganic chemistry, cell, molecular biology and biochemistry to provide a multidisciplinary doctoral training through a common course of study.
The application of chemical concepts and approaches towards a better understanding of biological phenomena and human disease requires a broad multidisciplinary training. Yale University's Chemical Biology Training Program draws upon the strengths of several departments to provide interdisciplinary training at the interface of chemistry and biology. Special features of the Chemistry/Biology Interface (CBI) training program include interdepartmental course work and rotation schedule, a Fall Chemical Biology Retreat, a monthly in-house seminar program for discussion of recent results and an annual Chemical Biology Symposium.
The principles of cooperation and collaboration between investigators with diverse expertise and interests are at the heart of Yale's CBI Graduate Training Program. A friendly, supportive environment, open discussion, shared resources, and multi-lab training are fundamental parts of these studies.
Yale Graduate Studies in Chemical Biology combine the strengths of selected faculty from the Chemistry Department, the Molecular Cell Biology, Genetics & Development Department, the Biochemistry, Biophysics and Structural Biology Department and the Molecular Medicine, Pharmacology & Physiology Department.